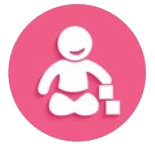 Our infant program is for children that are 6 weeks through one year and one day old. We cater to the schedule of each infant in our care. Each infant will have a written plan for learning as well as posted lesson plans. Our infant room provides the least restrictive environment for all of our infants. What this means is your infant will not spend their day in a swing or seat. Instead, they will be able to explore their environment freely. They will be able to move around, encouraged to reach for objects nearby, and engage in play with other infants. We also follow all Safe Sleep guidelines in our infant program. We want to ensure we are providing the safest possible experience for your infant. Parents are encouraged to share their child's likes, dislikes, and their goals for development with our ELA staff.

Our toddler program is for children that are one year and one day old, up to two years old. For a toddler to begin in this program they need to be mostly walking, eating table food, and are able to drink from a sippy cup. Toddlers will transition from being on their own schedule to being on a group schedule.  What this means is that toddlers will eat, nap, and participate in learning activities together. They will learn to feed themselves using utensils and will have all of their meals in a family style setting. During their day they will have many hands on learning experiences that will focus on their overall development. As a toddler nears their 2nd birthday they will gradually begin potty training. Parents are encouraged to communicate with our ELA staff about their child's needs, goals they have for their child, and any other thoughts they have about their development.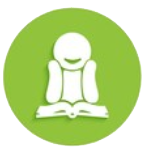 A two-year-old's day will be full of learning activities and experiences that help prepare them for preschool. Children will learn through play, planned experiences, and through the interests of the children in the classroom. At this age there is a focus on potty training. It is highly encouraged that each family partners with us in potty training to ensure a successful experience. Parents are encouraged to work with our ELA staff in determining an appropriate timeline for their child to reach certain milestones, practice self-help skills, and to communicate their thoughts on their child's development.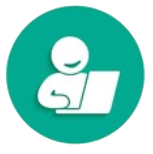 Our three-year-old class allows your child to receive their preschool experience in a child care setting. They will learn what school is all about and how fun learning is. Our ELA staff will offer your child many hands on experiences that will develop their fine and gross motor skills, language and literacy, cognitive, and self-help skills. We also have flexible enrollment options if you're looking for a part time program that allows your child to socialize and learn with children their age.
Kindergarten readiness is very important. Our four-year-old class will help ensure your child is ready to begin Kindergarten. Through play based experiences, small and large group instruction and creating experiences based on children's interests allows us to provide the best possible learning environment. We hold parent teacher conferences every fall and spring to give families the opportunity to talk with our ELA staff about their child's progress. Parents are also welcome to request additional meetings if they feel it's necessary.
We offer before and after school care for children in grades Kindergarten through 6th (up to their 13th birthday). After school children will have the opportunity to complete homework, participate in age appropriate activities, and enjoy time with other students. We offer a safe, active, and affordable option for your older children. Transportation to and from school is provided by Lewis Cass.
When school is not in session our full-day school-age program offers age appropriate activities in a safe and supervised environment. School-age children will have fun engaging with their classmates in many different types of hands on activities. During the summer months, one of the main focuses of our  program is to lessen learning loss. Children will be kept busy and have fun all summer long while still learning.